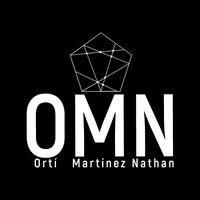 OMN proposes a sound and visual journey by the pianist from Tenerife Polo Ortí, the Uruguayan violinist, Federico Nathan and the Madrid percussionist, Sergio Martínez.
Three generations of composers and performers with solid training and a recognized artistic career, whose common axis revolves around the Berklee College of Music in Valencia, where these musicians carry out their teaching work.
It is here where the idea of ​​lighting a sound proposal is forged that unites its three musical visions: jazz, flamenco and popular - contemporary music, all of them performed under the same prism. Through research, fusion and exploration of new avenues of artistic expression, Ortí, Martínez and Nathan - OMN - create music without borders, on its most versatile side and free from prejudice. In short, a risky, interesting and deeply imaginative proposal.
OMN, Premier Concert in CajaCanarias Foundation (Tenerife, 1-31-2020)